what's on
Summer Workshops, Talks and Demonstrations
With members and volunteers from the Waunifor Community
You are warmly invited to a fascinating series of talks and workshops, running alongside the art exhibition. They cover a range of subjects – arising from individuals' researches and passions. And there may well be other spontaneous extras announced closer to the time !
Saturday 24th August 2-4pm Cost £5.00
Reclaiming the Feminine Mystery of Creation with Eva Skalla and Joan Franclova
A fascinating and pictorial journey through the many goddesses of the world – exploring what they tell us about the divine feminine, both throughout human history and also its relevance in our world today.
Sunday, 25th August 2-4pm Cost £5.00
Ways of Looking with Viv Mullett
Drawing usually involves observation of some kind. Are there ways of looking and observing without using the eyes? This workshop is an exploratory exercise in drawing objects by using our other senses to do the 'seeing'. No art skills required!!
Monday, 26th August 2-4pm Cost £10.00 including art materials
Celebrating Nature through Art with Elaine Graham
For those who have a deep love of nature and seek to express these feelings through visual art, this workshop explores ways and means to capture Mother Earth's continually unfolding theatre.
Tuesday, 27th August 2-4pm Cost £5.00
Know Thyself -Contemplations with Rosamond Rolleston and Jackie Henshall
Guided contemplations to open further this unique, mysterious and revelatory journey, so personal to each of us, along with conversation and companionship.
Wednesday 28th August 2-4pm Cost £5.00
The Appearance of Intelligence from the Future through the Arts - James Smith
Explores the story of how intelligence appears from the future through the arts. What do these understandings propose for each life that searches for new artistic expression now? Is there new intelligence appearing in our time?
Thursday 29th August 2-4pm Cost £10.00 including art materials
Around the World - Painting Workshop with Jackie Henshall and Sally Hayes
From our respect for the many different cultures and traditions, we invite you to come and paint with us to a variety of music from around the world. Booking essential on 01559 395437
Friday 30th August 2-4pm Cost £10.00 including art materials
Visualising the Unseen with Eva Skalla and Joan Franclova
A practical workshop which introduces the unseen worlds around us. This then leads to drawing or painting this world.
Saturday, 31st August 7pm Cost £3.00
Earth as a Sacred Space with Café Gallery artists
An evening with the Café Gallery artists speaking about their current exhibition, and the different inspirations and starting places each found working inside this marvellous title, Earth as a Sacred Space.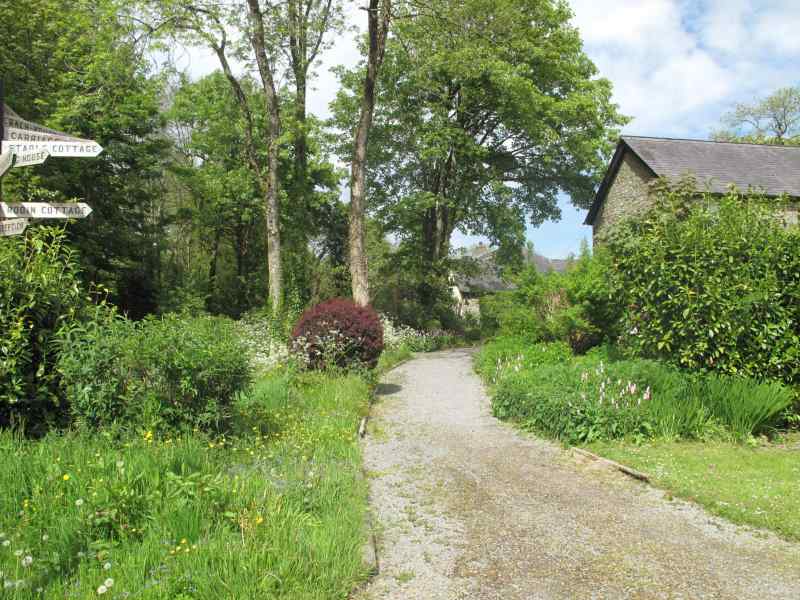 End of Summer Art Exhibition

Sat 24th August to Sun 1st September
11.00am to 5pm daily.
The Rendezvous Cafe will be open for lunches, cakes and refreshments.
If you are an artist wishing to exhibit please contact
Jenny Mynett on 01559 372191 or
email jennymynett@aol.com.
To see Art Exhibition Brochure 2019 click here